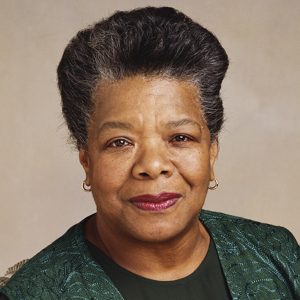 The rise of Mary Robinson to Ireland's highest political office had an enormously transformative effect on Irish society, as did the manner of her victory, defeating the presumed shoo-in and Fianna Fáil stalwart Brian Lenihan Snr. It was as if Ireland was changing before our very eyes and mná na hÉireann finally stood up to shout, enough is enough! After Robinson's election, one nail after another fell into Old Ireland's coffin. Michael Cleary and Eamonn Casey's fall from grace presaged the beginning of the end for the Church, after decades of striving for peace The Troubles finally approached endgame and down south the celtic tiger began to rumble. Celebrating the election of our first female president, two great women joined me in studio this week; one in spirit and one in person. Maya Angelou is a titan of American literature and civil rights, and Clara Rose Thornton is a spoken word artist, journalist and broadcaster.

Podcast: Play in new window | Download (Duration: 12:31 — 28.7MB)
Poem of the Week invites you to listen to contributors recite some of their favorite poems and talk about what these poems mean to them. Presented by Morgan O'Reilly, this podcast series, originally broadcast on Near FM 2017/18, features some of Ireland's most exciting new voices such as Jessica Traynor, Kate Dempsey, Kenneth Nolan and Alan Jude Moore alongside local people and community activists from the North Dublin area, this series offers a unique and diverse range of contributors.
Each week the featured poem will also commemorate a significant date in the calendar year fostering new and challenging perspectives into poems you thought you knew. The poems have been selected with the advice and support of Ireland's former Professor of Poetry, Paula Meehan.