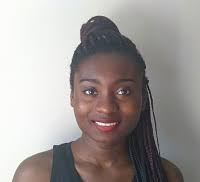 Episode 10: And the sun rose and shine written and read by Chiamaka Enyi Amadi
Nigerian nationals now form one of the Ireland's biggest non national groups and it's only right that we celebrate the rich heritage and culture of some of our newest citizens.The daughter of Nigerian immigrants, Chiamaka Enyi Amadi is already a poetic force to be reckoned with and who better to be joined by in studio than the woman herself to celebrate Nigerian independence day. Chiamaka's poetry exists in the hyphenated state of the great Anglo-Irish writers of the past, neither Irish nor English transposed to a modern era. Her work, perhaps indicative of her youth, is full of new horizons and questions unanswered, with the deep enrichment of African culture wedded to its core. A very impressive young woman, I thoroughly enjoyed my chat with her and I hope you enjoy listening back.

Podcast: Play in new window | Download (Duration: 12:03 — 16.5MB)
Subscribe: Android | Google Podcasts | RSS
Poem of the Week invites you to listen to contributors recite some of their favorite poems and talk about what these poems mean to them. Presented by Morgan O'Reilly, this podcast series, originally broadcast on Near FM 2017/18, features some of Ireland's most exciting new voices such as Jessica Traynor, Kate Dempsey, Kenneth Nolan and Alan Jude Moore alongside local people and community activists from the North Dublin area, this series offers a unique and diverse range of contributors.
Each week the featured poem will also commemorate a significant date in the calendar year fostering new and challenging perspectives into poems you thought you knew. The poems have been selected with the advice and support of Ireland's former Professor of Poetry, Paula Meehan.