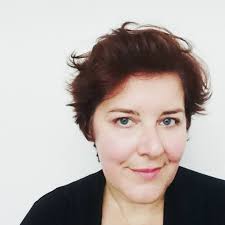 Episode 26: The Tiger's Tail written and read by Angela T. Carr
Almost every political and economic scandal of the last 10 years can trace its roots to that fateful night in September 2008. I will give Fianna Fáil one thing though. Some wonderful poetry came from the mishandling of the Irish economy! Angela Carr's debut collection, How to lose your home and save your life, traces the enormous social cost of the economic crash and the death of celtic tiger. However, it's not all grim recessionary talk, amidst the economic fallout her collection also charts her own development personally and poetically and I was delighted to be joined in studio by the poet herself as she read one of the collection's most powerful poems, The Tiger's  Tail.

Podcast: Play in new window | Download (Duration: 13:51 — 19.0MB)

Subscribe: Android | Google Podcasts | RSS
Poem of the Week invites you to listen to contributors recite some of their favorite poems and talk about what these poems mean to them. Presented by Morgan O'Reilly, this podcast series, originally broadcast on Near FM 2017/18, features some of Ireland's most exciting new voices such as Jessica Traynor, Kate Dempsey, Kenneth Nolan and Alan Jude Moore alongside local people and community activists from the North Dublin area, this series offers a unique and diverse range of contributors.
Each week the featured poem will also commemorate a significant date in the calendar year fostering new and challenging perspectives into poems you thought you knew. The poems have been selected with the advice and support of Ireland's former Professor of Poetry, Paula Meehan.