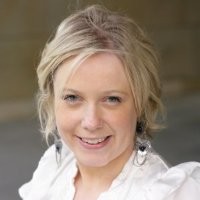 If by Rudyard Kipling read by Julianne McKeigue
What better way to celebrate the GAA than with Kipling's epic, If. You might know it from the famous GAA television or you might just enjoy your poetry and know it anyway. If is one of those rare poems that appeals to all who read or hear it, and not just a select and literary few. Its tension, pace and surging emotion captivate all who read it, while the underlying narrative of a father giving advice to a son chimes perfectly with the GAA's community ethos. Reading the poem for me in studio was the wonderful Julianne McKeigue, current GAA Museum sales manager and author. With an insider's knowledge of the inner workings of GAA headquarters, Julianne is very well placed to relay all the individual stories that knit the GAA into what it is today.

Podcast: Play in new window | Download (Duration: 14:19 — 19.7MB)

Subscribe: Android | Google Podcasts | RSS
Poem of the Week invites you to listen to contributors recite some of their favorite poems and talk about what these poems mean to them. Presented by Morgan O'Reilly, this podcast series, originally broadcast on Near FM 2017/18, features some of Ireland's most exciting new voices such as Jessica Traynor, Kate Dempsey, Kenneth Nolan and Alan Jude Moore alongside local people and community activists from the North Dublin area, this series offers a unique and diverse range of contributors.
Each week the featured poem will also commemorate a significant date in the calendar year fostering new and challenging perspectives into poems you thought you knew. The poems have been selected with the advice and support of Ireland's former Professor of Poetry, Paula Meehan.