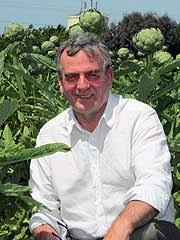 Definitely one of my favourite chats in the whole series. Poet, balladeer, Labour historian and self-avowed lifelong Marxist, Francie Devine is a man of the world who could have regaled me for hours on end with stories from his life and research. Sadly, we only had 12 minutes to work with but Francie was full value for every second! Listen back and join us in celebrating one of the defining events in Dublin history,  the 1913 Lockout. Francie reads a wonderful poem of his own composition, The Hare Steamship, and retells the story of the vital food supplies sent to Dublin in solidarity from the British Trade union Movement.

Podcast: Play in new window | Download (Duration: 15:26 — 21.2MB)

Subscribe: Android | Google Podcasts | RSS
About the Podcast
Poem of the Week invites you to listen to contributors recite some of their favorite poems and talk about what these poems mean to them. Presented by Morgan O'Reilly, this podcast series, originally broadcast on Near FM 2017/18, features some of Ireland's most exciting new voices such as Jessica Traynor, Kate Dempsey, Kenneth Nolan and Alan Jude Moore alongside local people and community activists from the North Dublin area, this series offers a unique and diverse range of contributors.
Each week the featured poem will also commemorate a significant date in the calendar year fostering new and challenging perspectives into poems you thought you knew. The poems have been selected with the advice and support of Ireland's former Professor of Poetry, Paula Meehan.