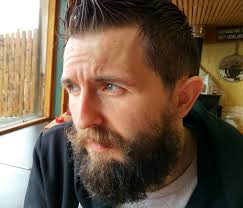 Poem of the Week S01 E03: I Hope To Dream More by Kevin Bateman
There are few poets in Ireland today as well known and hardworking as Kevin Bateman.  A tireless champion of the arts, his poetry events have literally explored every nook and cranny of Ireland's physical landscape, from the Cliffs of Moher to the Phoenix Park. As well as writing poetry himself, Kevin organises and broadcasts poetic events at heritage sites all across Ireland. Kevin joined me in studio to greet the coming of Autumn in his own inimitable poetic way.
About the Podcast
Poem of the Week invites you to listen to contributors recite some of their favorite poems and talk about what these poems mean to them. Presented by Morgan O'Reilly, this podcast series, originally broadcast on Near FM 2017/18, features some of Ireland's most exciting new voices such as Jessica Traynor, Kate Dempsey, Kenneth Nolan and Alan Jude Moore alongside local people and community activists from the North Dublin area, this series offers a unique and diverse range of contributors.
Each week the featured poem will also commemorate a significant date in the calendar year fostering new and challenging perspectives into poems you thought you knew. The poems have been selected with the advice and support of Paula Meehan.

Podcast: Play in new window | Download (Duration: 11:37 — 16.0MB)
Subscribe: Android | Google Podcasts | RSS