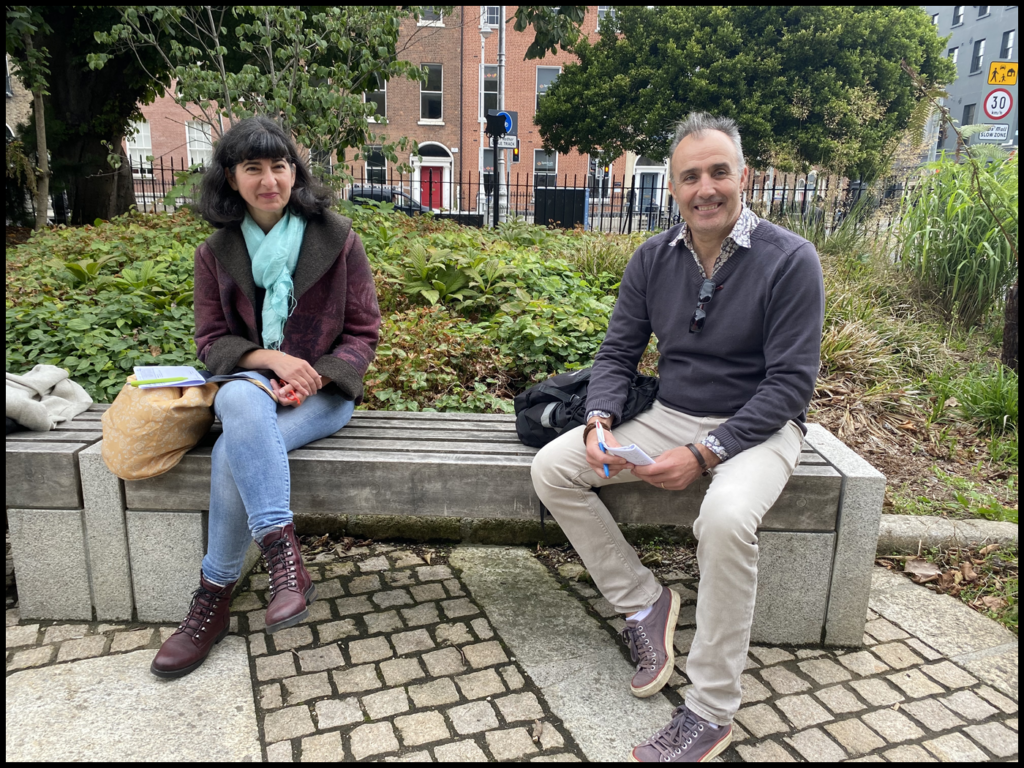 Ciarán Murray speaks to Goethe-Institut Irland head librarian Oya Demirci. They chat about music, food, dancing, books, James Joyce of course, and the inspiration and impact of living across different cultures. Oya talks about her idea for the series, and the plans for upcoming guests who have one foot in German culture and the other foot in Irish culture.

Podcast: Play in new window | Download (Duration: 26:05 — 35.8MB)
Subscribe: RSS
This Podcast dives into the many colours of arts, language and life across cultures. St. Pauli fan and former Düsseldorfer Ciarán Murray and his guests explore the connecting moments of German and Irish life. What do musicians, dancers, artists, writers pick up from either culture? How are they inspired and enriched by the other? For all listeners who like to go and think beyond borders.