Podcast: Play in new window | Download (Duration: 41:40 — 95.4MB)
Subscribe: RSS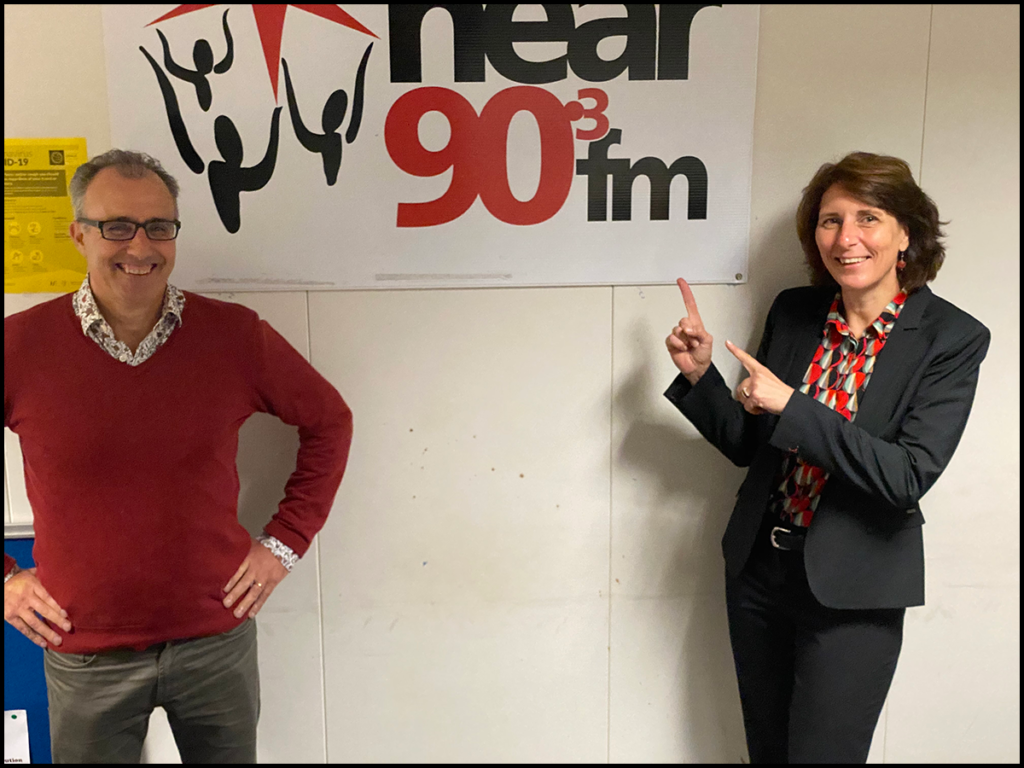 This month Ciarán is talking with the German ambassador to Ireland, Deike Potzel, who, ever since her inter-railing in Europe shortly after the fall of the Berlin Wall in 1989, had an interest in Irish people, history and even its language.   They talk about the Irish border, the ambassador's growing up in East Berlin and the rise of the far right.   We hear how stereotypes of Germans seem to be the same in Dublin, Singapore or Tehran and about the importance of confronting our past and need for open debates for cultural understanding. 

They talk about the beauty of the Baltic sea, especially the car free picturesque island Hiddensee, Brittas Bay in Wicklow and many great German and Irish writers that inspire Deike, some of them enjoyed particularly with a glass of wine. While she doesn't miss much specifically from Germany, certainly not Sülze, but maybe cherry jam, East Berlin and the DDR will always be an important part of her identity. 
Authors/Books:
Hugo Hammilton: The Speckled People
Heinrich Boell: Irish Journal
Stan Nadolny: The Discovery of Slowness
Daniel Kehlmann: Measuring the world; a wonderful book about Alexander von Humboldt, won many awards; made into a movie)
Daniel Kehlmann: Tyll (translated; about Till Eulenspiegel and the 30year-war in Europe)
Jenny Erpenbeck: Go, Went, Gone
Julie Zeh
Dörte Hansen: This House is mine
Ferdinand von Schirach: Terror (and many other crime stories)
Bernhard Schlink: "The Reader", made into a movie with Kate Winslet)
Lutz Seiler: Kruso
Eugen Ruge: In times of Fading Light
Wladimir Kaminer: many, many books,
Uwe Timm: The invention of curried sausage
Peter Schneider: The Walljumper; a guy going back and forth between East and West Berlin in times of the wall)
Some classics – but from the 20th century
Hans Fallada: Alone in Berlin, wonderful story about a couple in resistance fight to Hitler)
Siegfried Lenz: The German lesson
Christa Wolf: Kassandra (and others)
Stefan Heym: any of his books
Walter Kempowski: any of his books
Musicians:
Die Ärzte
Die Toten Hosen
Paul van Dyck
Seed
The Boss Hoss
Udo Lindenberg
Herbert Groenemeyer
Marius Mueller-Westernhagen
Annenmaykantereit
Nena
Silbermond
Juli
Die Fantastischen Vier
Sarah Connor
Mark Forster
This Podcast dives into the many colours of arts, language and life across cultures. St. Pauli fan and former Düsseldorfer Ciarán Murray and his guests explore the connecting moments of German and Irish life. What do musicians, dancers, artists, writers pick up from either culture? How are they inspired and enriched by the other? For all listeners who like to go and think beyond borders.