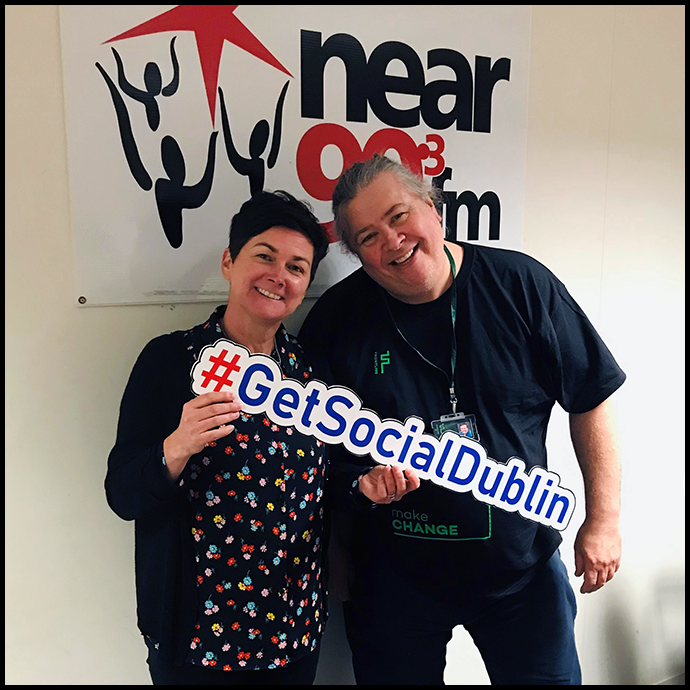 In our third podcast, we are chatting to social enterprises that work with people who are recovering from addiction, have experienced homelessness and may have been in contact with the criminal justice. We discuss how social enterprises are on the front line, often providing access to employment, food, affordable energy and other critical services to those who are struggling. They can also inspire business to become more innovative and impactful. And, not least, they can challenge established social systems to better address societal challenges. We also highlight what policy makers and public and private procurement can do differently to ensure social enterprises can tender successfully for contracts.
Featuring:
Michelle Licciardi, Dublin South City Partnership on behalf of Social Enterprise Dublin
Maggie Clune, Training and Social Enterprise Manager at PACE
Stuart Fraser CEO of Frontline Make Change & Frontline Make Change BIKES.

Podcast: Play in new window | Download (Duration: 33:42 — 77.1MB)
Subscribe: RSS
Further information and a list of social enterprises in Dublin are available on www.socialenterprisedublin.ie.
Follow the hashtag #GetSocialDublin on our social media channels for more information, videos and podcasts.
Facebook Page – https://www.facebook.com/socialenterprisedublin
Instagram – https://www.instagram.com/socialenterprisedublin/
LinkedIn – https://www.linkedin.com/company/social-enterprise-dublin
Twitter – https://twitter.com/SocEnterDublin
Get Social Dublin and drive real change in our capital.

Everyone would like to understand what social enterprises are, but not everyone has the time or patience to read through a bunch of articles and strategy documents. Join Social Innovator, Michelle Licciardi as she invites Dublin Social Enterprises to chat about what zeal inspired them to launch a social enterprise, the impact on their communities, challenges they face, what could help them thrive and most importantly, their stories. Discover why social enterprises are such key players in a more sustainable society.

Social Enterprise Dublin is calling on you to do business with social enterprises. These businesses reinvest profits back into communities, addressing unemployment, housing, disability, and sustainability. So Get Social Dublin! Partner volunteer, or buy from us and make a real difference! Dive into the feel good factor of our Social Enterprises and get your weekly update over 5 weeks with our Get Social Dublin – Invest In Your Community Podcast Series.

This project was approved by the government with support from the Dormant Accounts Fund