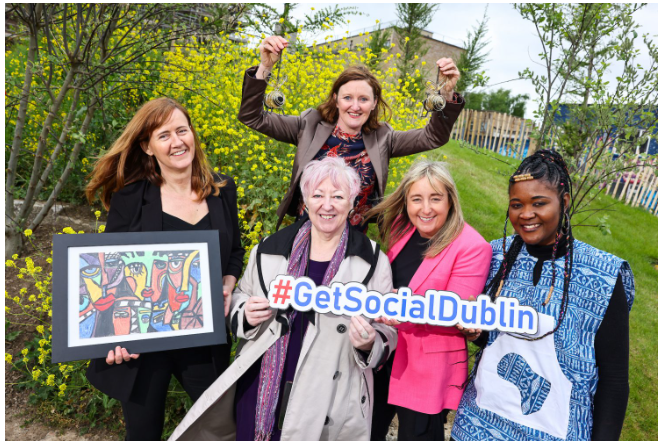 Get Social Dublin and drive real change in our capital.

Podcast: Play in new window | Download (Duration: 0:56 — 2.1MB)
Subscribe: RSS
Social Enterprise Dublin, a network of seven local development companies, along with a number of social entrepreneurs would
The aim of the promotional campaign, funded by the Government under the Dormant Accounts Fund, is to call on the general public and the wider business community, to back social enterprises by buying a product or service, offering their time as a volunteer or investing in the enterprise to drive growth.
Doing business with a social enterprise means you are making a real difference to the community. Social Enterprise Dublin are encouraging people to show their support by sharing their purchase or interaction with a social enterprise in Dublin on social media along with the hashtag #GetSocialDublin.
Get Social Dublin and drive real change in our capital.
Social Enterprise Dublin is calling on you to do business with social enterprises. These businesses reinvest profits back into communities, addressing unemployment, housing, disability, and sustainability. So Get Social Dublin! Partner volunteer, or buy from us and make a real difference!
Further information and a list of social enterprises in Dublin are available on www.socialenterprisedublin.ie.
Follow the hashtag #GetSocialDublin on our social media channels for more information, videos and podcasts.
Facebook Page – https://www.facebook.com/socialenterprisedublin
Instagram – https://www.instagram.com/socialenterprisedublin/
LinkedIn – https://www.linkedin.com/company/social-enterprise-dublin
Twitter – https://twitter.com/SocEnterDublin
This project was approved by the government with support from the Dormant Accounts Fund