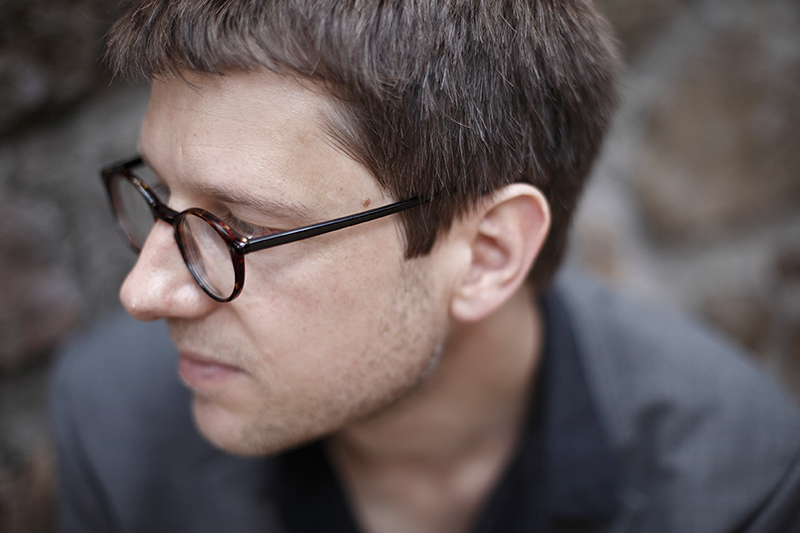 Podcast: Play in new window | Download (Duration: 44:41 — 61.7MB)
Subscribe: RSS
This episode features Jan Wagner, a north German literary critic, poet and translator who returned to Ireland at different times of his life- for travelling, studying at Trinity College, working as an artist in residence at the Boell Cottage on Achill island, reciting poetry in the bogs of Connemara. In Germany, Jan brings us to some lesser travelled destinations by Irish people: the Baltic islands of Ruegen and Hiddensee and the countryside of Uckermark in Brandenburg where one can go hiking in the company of two donkeys, as long as you adapt your pace to that of the animals.
Jan's passion for poetry extends to listening to poetry in other languages as well as translating the work of some artists that have written in English. Writing is a very curious back and forth that involves critical thinking along with free wheeling; a joyful game of playing with language and a slow process of editing. Cutting away line after line; a poem can be left with only three lines that carry much more than the thirty lines written ahead. Everything is possible, you can expose your soul or use poetry as a means of a great masquerade.
Jan recites the poem The owl, Part one by Matthew Sweany, one of the artists whose work Jan has translated, debating words and meaning over food and wine in Berlin Kreuzberg.
We hear Jan Wagner reciting also his own poetry: Teebeutel and Essay on soap.
Recommendations by Jan Wagner:
Matthew Sweeney "Shadow of the Owl", Bloodaxe 2021
Hugo Hamilton "The Island of Talking"
A recording of a Wallis Bird concert:
https://www.ardmediathek.de/video/rockpalast/wallis-bird-feat-wyvern-lingo/wdr-fernsehen/Y3JpZDovL3dkci5kZS9CZWl0cmFnLTVhNzhiNmNjLWJmZmQtNGU2MC04MmY4LWM3MjQ4ZjM2NjIwMA/
Jan Wagner www.jan-wagner-lyrik.de
https://www.hanser-literaturverlage.de/autor/jan-wagner/
https://www.arcpublications.co.uk/writers/jan-wagner
https://milkweed.org/author/jan-wagner
This Podcast dives into the many colours of arts, language and life across cultures. St. Pauli fan and former Düsseldorfer Ciarán Murray and his guests explore the connecting moments of German and Irish life. What do musicians, dancers, artists, writers pick up from either culture? How are they inspired and enriched by the other? For all listeners who like to go and think beyond borders.