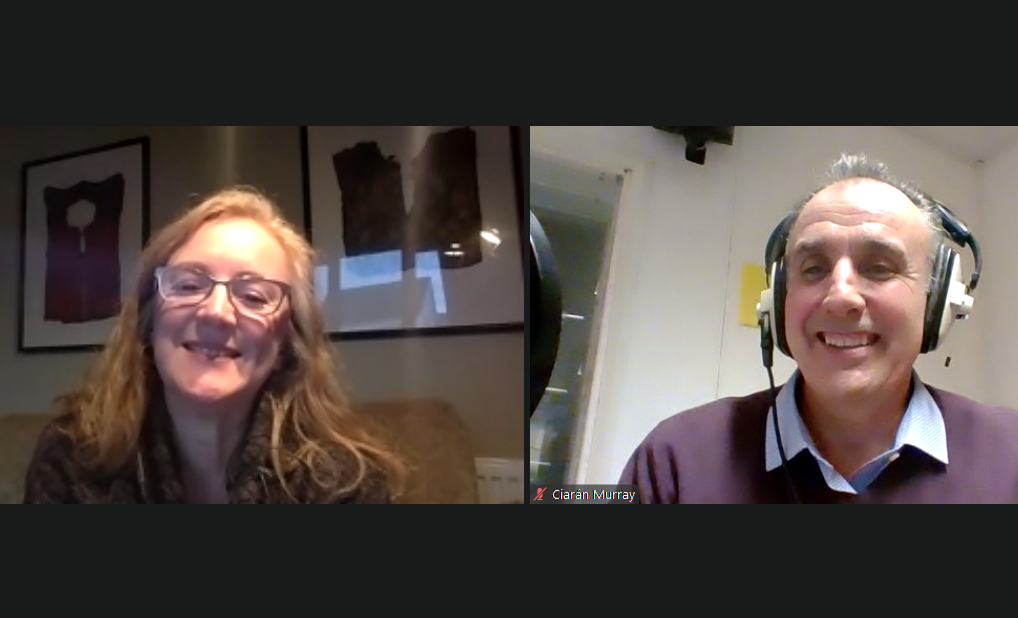 Podcast: Play in new window | Download (Duration: 55:22 — 51.1MB)
Subscribe: RSS
This episode features Siobhán Armstrong, one of Europe's foremost historical harpists. In the late 1980's after finishing college Siobhán moved to Sindelfingen, a little town close to Stuttgart, to start a harp department in the newly built Music School.
Without a word of German at the time but lots of excitement, Siobhán taught children the harp who in turn helped her to learn the language. Siobhán feels like she grew up in Germany and got eingedeutscht, with some of the characteristics like punctuality and environmental consciousness staying with her until today; as well as her liking for some of the local food, like Grauburgunder Wein and braised red cabbage, but not the regional Spätzle.
Siobhán and Ciarán talk about different harps, influences and eras bringing the listeners to a variety of historic and cultural places from Ormond Castle at Carrick on Suir to Kilkenny castle and the Highlands in Scotland; Jury's Irish Cabaret in Dublin and the Chamber Festival in Ernen in the Swiss Alps.
To understand the harp there is a need to understand the medieval world, the Gaelic Chieftains, how they lived, what was important to them.
Siobhán refers to the losing of harp music, after the Flight of the Earls, as a cultural genocide as it was a deliberate ploy of wiping out the language and culture by the Tudors who had A compartmentalised mindset – extremely civilised in their own renaissance world but when dealing with anybody that they consider does not belong in that world then they are the savages and eliminated.
Siobhán and Ciarán highlight that the Cruitire, the harper, was the third most important person on the Gaelic court after the King and the filler, the poet- not a judge or politician! Harpists had land, wealth, a carrier for their instrument and didn't have to do anything except their art form.
This episode features two pieces of music played the harp and here is a list of some of the references made by Siobhán:
Siobhán's website:
Buy Siobhán's new CD here, some tracks of which Ciarán played on the podcast:
http://www.siobhanarmstrong.com/cd-shop/music-ireland-and-the-sixteenth-century
More information about the early Irish harp:
Videos of concerts, talks and workshops featuring early Irish harp:
www.youtube.com/user/historicalharp
If anyone wants to learn the early Irish harp:
www.siobhanarmstrong.com/coaching
Hear Siobhán's different historical harps and musical collaborations here:
www.siobhanarmstrong.com/online-music
Siobhán's summer festival here (ONLINE in 2021):
This Podcast dives into the many colours of arts, language and life across cultures. St. Pauli fan and former Düsseldorfer Ciarán Murray and his guests explore the connecting moments of German and Irish life. What do musicians, dancers, artists, writers pick up from either culture? How are they inspired and enriched by the other? For all listeners who like to go and think beyond borders.