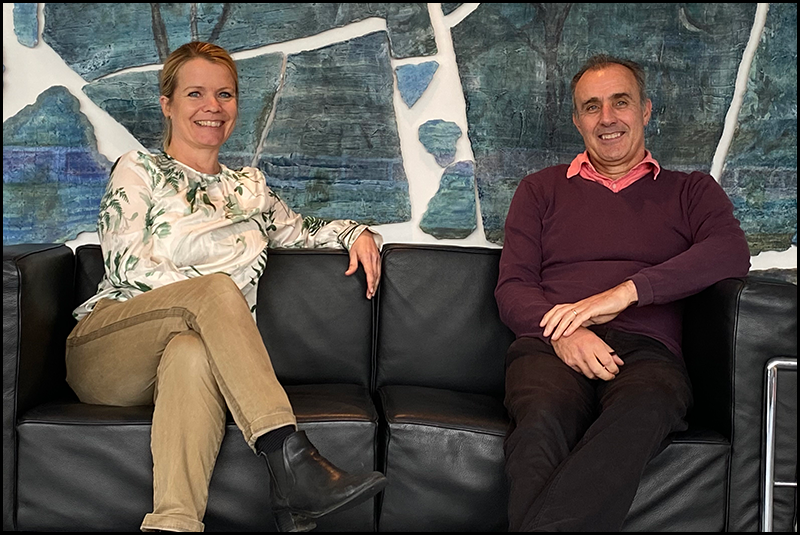 Podcast: Play in new window | Download (Duration: 46:58 — 64.9MB)
Subscribe: RSS
Join us for the final episode of Hiberno Goethe with guest Dorothee Meyer-Holtkamp, the series producer and outreach coordinator of Near Media Co-op.
Host Ciarán chats with Dorothee about her growing up in a small town in north Germany and her roundabout journey that led her to Ireland in the late 1990s via Scotland and France. They reminisce about the series remembering guests that featured on the podcast and of course talk about some cultural similarities, differences and culinary specialities.
Recommendations:
So many influencing writers, musicians, visual artists, film directors have been named already by all our guests offering an amazing resource for inspiration! I'll add just a few:
Music:
Volker Bertelsmann, aka Hauschka, experimental musician, exponent of prepared piano technique.
Redneck Manifesto, instrumental rock band from Dublin.
God is an Astronaut, Irish post-rock band from County Wicklow, formed in 2002 by Niels and Torsten Kinsella.
Denise Chaila, Irish and Zambian rapper, singer, poet, grime and hip hop artist based in Limerick
Gemma Dunleavy, singer songwriter and producer from inner city Dublin.
If you have the chance to see any of these artists live- do it!
Film/ Directors:
Fathi Akin, German film director, screenwriter and producer of Turkish descent.
Werner Herzog, film director, screenwriter, author, actor, and opera director, regarded as a pioneer of New German Cinema. His films often feature ambitious protagonists with impossible dreams, people with unique talents in obscure fields, or individuals in conflict with nature.
Rainer Maria Fassbinder, filmmaker, actor, playwright, theatre director, composer, editor, and essayist. A catalyst of the New German Cinema movement, Fassbinder's main theme was the exploitability of feelings.
Literature:
Nino Haratischwili, Georgia born German novelist, playwright, and theater director.
Elena Ferrante, pseudonymous Italian novelist.
Kevin Barry, Irish writer.
For children:
Unter meinem Bett– a series of albums for children by German singer songwriters – Clever and fun lyrics that adults enjoy listening too. Featured artists: Albrecht Schrader, Ollis Schulz, Lisa Bassenge, Dota, Martha Wilking, Francesco Wilking & Moritz Krämer, Gisbert zu Knyphausen, Bernd Begemann to name a few.
Anna Fiske, Alle haben einen Po / Everyone got a bum, a book for children aged 3 or 4 and up with drawings of people in all sizes, shapes and different colours, some nude, some dressed, in different settings with different abilities and emotions- a fun and simple way to look at diversity of us people and how we are all different. (Available in the Goethe-Institut Library.)
Place:
The Goethe Institut-Dublin, its library, cafe, meeting spaces and interactive language courses for all ages. It is a fantastic resource, space to meet and encounter cultures. I feel privileged that there is a Goethe-Institut in my home city Dublin.
This Podcast dives into the many colours of arts, language and life across cultures. St. Pauli fan and former Düsseldorfer Ciarán Murray and his guests explore the connecting moments of German and Irish life. What do musicians, dancers, artists, writers pick up from either culture? How are they inspired and enriched by the other? For all listeners who like to go and think beyond borders.