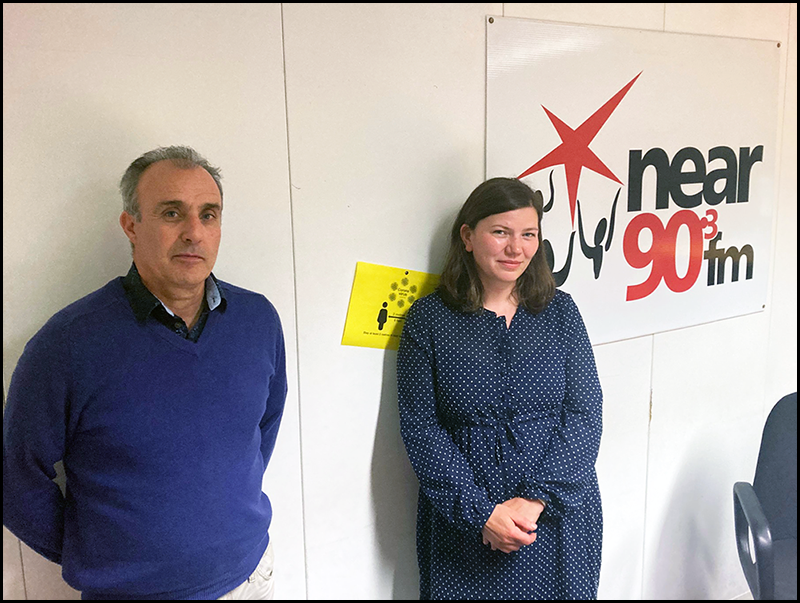 Podcast: Play in new window | Download (Duration: 44:13 — 61.1MB)
Subscribe: RSS
This episode features multi-disciplinary artist Vera Klute. Growing up in a small village close to Dortmund in North Rhine Westphalia, Vera gives an insight to some of the area's traditions like the three day parading at the yearly Schützenfest and having antlers or stuffed ducks hanging on the walls of your home. For Vera you don't need a degree to appreciate art, to decide whether you like something or not people should just go with their instinct. In the two person exhibition The Loneliness of Being German, Vera together with Thomas Brezig interrogates the issue of identity. Vera is part of the Women on Walls project, commissioned to create a bust of Dr Rosalind Franklin for the Long Room in Trinity College Dublin's old library. She is the proud artist of the iconic Luke Kelly Statue at the Docklands in Dublin 1, an associate member of the Royal Hibernian Academy (RHA), enjoys the flatness of Tudor portraits and is dying to go back to Rome to enjoy the city's marble statues and fountains. Vera's signature dish is the Schwarzwälder Kirschtorte with cherries from Super Value, she spent 20years in Dublin and is now home in County Kilkenny where she lives with her family.
Recommendations:
Animation: Der Maulwurf Grabowski
Artist: Hans Holbein the Younger
Food: Schwarzwälder Kirschtorte, Kohlrabi
Books/ Audio books: Holiday on Ice by David Sedaris, Stories by Alan Bennett, Handiwork by Sara Baume.
Art: The RHA's (Royal Hibernian Academy) annual summer show
TV: The White Lotus
This Podcast dives into the many colours of arts, language and life across cultures. St. Pauli fan and former Düsseldorfer Ciarán Murray and his guests explore the connecting moments of German and Irish life. What do musicians, dancers, artists, writers pick up from either culture? How are they inspired and enriched by the other? For all listeners who like to go and think beyond borders.