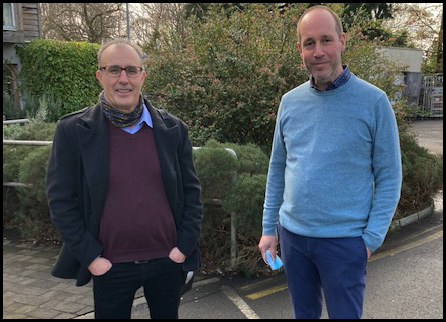 Podcast: Play in new window | Download (Duration: 1:10:23 — 97.0MB)
Subscribe: RSS
Christoph chats with Ciarán about his journey to becoming a zoo director, from his early childhood interest in animals, his experiences while in Madagascar studying lemur monkeys and his time spent at Bristol Zoo.
They take a stroll through Dublin Zoo and discuss the difference between former east and west German zoos and how zoos have changed over the years, moving towards conservation organization and trying to have a positive influence on animal welfare in the wild.
We hear about lemur monkeys, the topic of Christoph's Phd, gibbons, elephants, sea lions and that zoos today also are campaigners on sustainability with a positive impact on society through education and consumer power.
The main culinary delight from Germany Christoph misses is Bergische Waffeln. Christoph is a self confessed zoo nerd and he gives a fascinating insight into how these institutions care for animals on a day to day basis and how zoos can be catalysts for positive change in the future.
This Podcast dives into the many colours of arts, language and life across cultures. St. Pauli fan and former Düsseldorfer Ciarán Murray and his guests explore the connecting moments of German and Irish life. What do musicians, dancers, artists, writers pick up from either culture? How are they inspired and enriched by the other? For all listeners who like to go and think beyond borders.