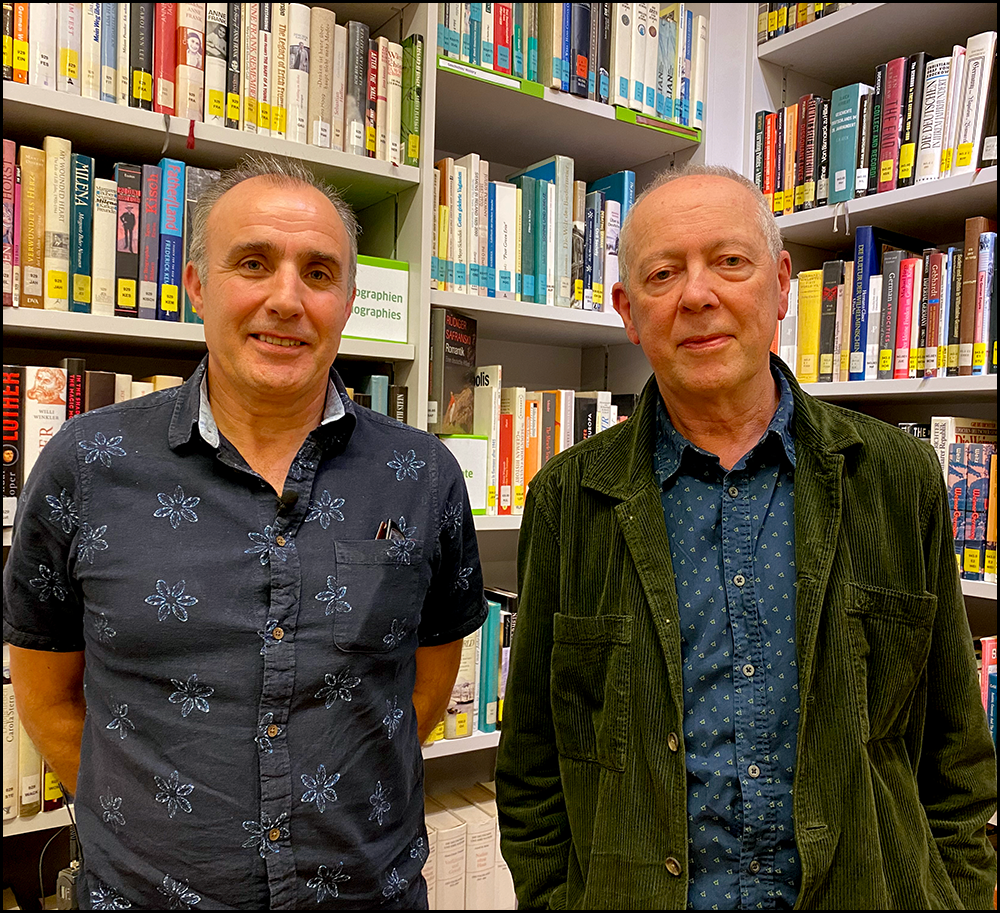 Podcast: Play in new window | Download (Duration: 59:06 — 135.6MB)
Subscribe: RSS
Hugo Hamilton was our guest on this special edition of Hiberno Goethe. To celebrate 60 years of the Goethe-Institut Irland we were delighted to be joined by Hugo with a live audience in the Goethe-Institut library.
Hugo first tells us about Speckled People and about his upbringing, his mother who came here as an au pair, and met and married his father, an ardent Irish language revivalist. We hear about growing up through Irish and German in Glasthule: "We were called Nazis and put on trial…the only places where I didn't feel that were in Germany where the German past never came up and it was never mentioned in the Gaeltacht in Connemara, I felt very comfortable there and then we came back to Dublin and we were called Nazis again." He tells how this made him feel like an outsider, and how his earlier books, like Headbanger, are about outsiders. He often felt like this, reading unusual Austrian novels by Thomas Bernhardt which weren't really a good conversation piece at Irish parties in the 1970s.

Of course he talks about Heinrich Böll's Irish Journal and the similarities between Böll's Irish experience and his own mother's, experiencing Ireland as post-war Rhineland Catholics. We hear about artist Joseph Beuys' work in the North of Ireland during the troubles and Hamilton's new book The Pages about the life of Joseph Roth, which he reads from.
This Podcast dives into the many colours of arts, language and life across cultures. St. Pauli fan and former Düsseldorfer Ciarán Murray and his guests explore the connecting moments of German and Irish life. What do musicians, dancers, artists, writers pick up from either culture? How are they inspired and enriched by the other? For all listeners who like to go and think beyond borders.