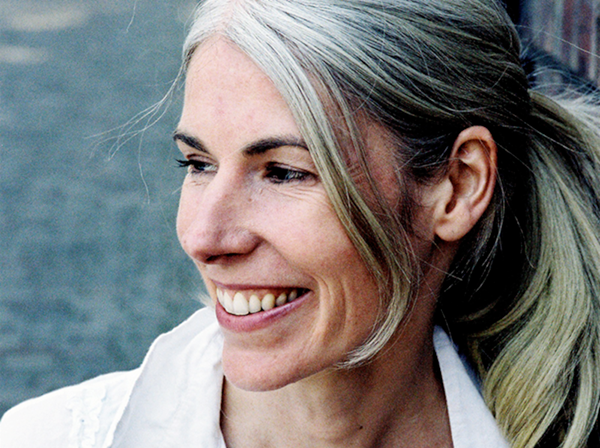 Podcast: Play in new window | Download (Duration: 51:38 — 71.3MB)
Subscribe: RSS
This episode features Dublin writer and performer Mia Gallagher. Graduating at the time of recession in the late 1980s Mia is of a generation that was still emigrating and Dublin city a much more mono cultural place to live than we know it today. Having German roots allowed Mia to be in a position to observe and process life through another lens which fed into her creativity as an artist.
We hear about the journey of Mia's paternal Oma/Grandmother, Liese Gerhard, who moved to Kilkenny in the 1930s to teach gymnastics at a girls school and a couple of years later marrying her husband. Mia also tells the story of Liese voting during the Nazi era and later living a social life in Waterford. The house in which Liese grew up at the seatown Warnemuende remained a place to return to for the family holding fond memories for Mia.
Mia tells us about her time as an au-pair in Freiburg and talks about speaking German with Germans who are too quick to use English, and ending up in a kind of 'language stand-off', with both parties determined to continue in their non-native language.
We hear about a fondness for the Irish language despite her teacher, former minister Moira Geoghgan Quinn, calling her dunce at school.Acting, performing and failing helped Mia in her writing, to understand characters inside out, the layers of consciousness and unconsciousness.
Mia reads the title story Shift of her short story collection, an excerpt of her second novel Beautiful pictures of the lost homeland and an excerpt of Altes Land by German author Doerte Hansen.
Recommendations:
Lore (film)
https://en.wikipedia.org/wiki/Lore_(film)
https://www.amazon.com/Lore-Saskia-Rosendahl/dp/B00D7W8BMC
The White Ribbon (film)
https://www.amazon.com/White-Ribbon-Susanne-Lothar/dp/B002BWP4A6
Dark (series/Netflix)
https://www.netflix.com/ie/title/80100172
Deutschland 83/86/89 (TV series)
https://www.channel4.com/programmes/deutschland-83/on-demand/62893-001
Altes Land by Doerte Hansen (book)
https://www.amazon.co.uk/Altes-Land-German-D%C3%B6rte-Hansen-ebook/dp/B00R6UC8WK
Die Wand by Marlen Haushofer (book)
https://www.amazon.com/Die-Wand-German-Marlen-Haushofer/dp/3548605710
Es Geht Uns Gut by Arno Geiger (book)
https://www.amazon.com/geht-uns-gut-Arno-Geiger/dp/3446206507
Furcht und Elend des Dritten Reiches by Bertholt Brecht (play)
https://www.amazon.co.uk/Furcht-dritten-Reiches-Bertolt-Brecht/dp/351810392X
Die Mutter by Bertholt Brecht (play)
https://www.amazon.com/Die-Mutter-German-Brecht/dp/3518102001 (text)
https://www.discogs.com/Bertolt-Brecht-Musik-Hanns-Eisler-Die-Mutter/release/13155581 (music)
Die Toten Hosen (band – who I actually saw in Mainz in 1985!)
Mia Gallagher
https://www.newisland.ie/fiction/beautiful-pictures-of-the-lost-homeland
https://www.newisland.ie/mia-gallagher
https://www.amazon.co.uk/HellFire-Novel-Mia-Gallagher/dp/184488080X
This Podcast dives into the many colours of arts, language and life across cultures. St. Pauli fan and former Düsseldorfer Ciarán Murray and his guests explore the connecting moments of German and Irish life. What do musicians, dancers, artists, writers pick up from either culture? How are they inspired and enriched by the other? For all listeners who like to go and think beyond borders.