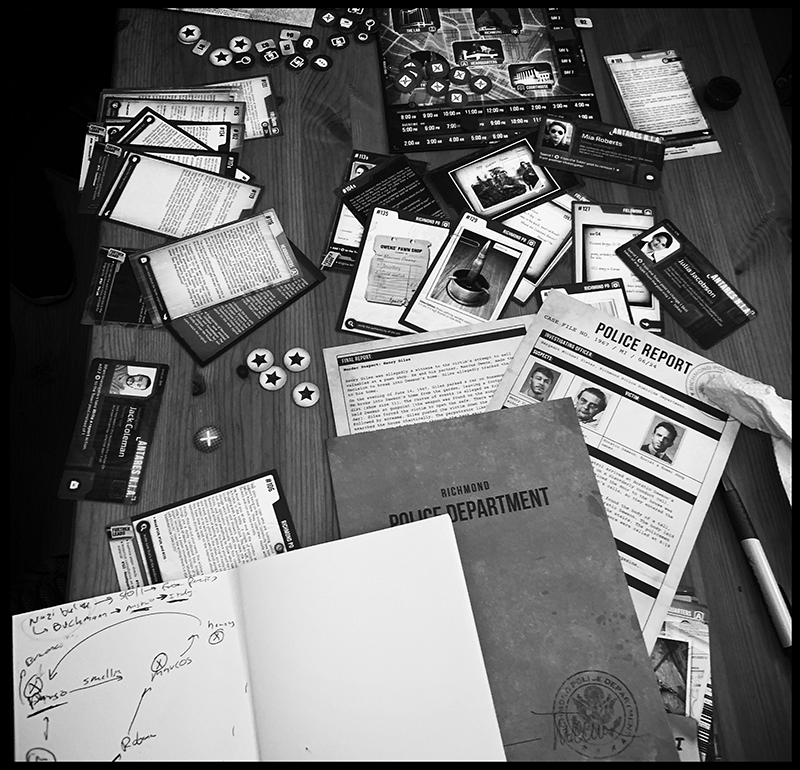 On this edition of the Board Games Ireland podcast Frank and Gavin we reflect on 5 years of Board Games Ireland.
We also discuss the following games:
Movable Type
Detective: Modern Crime
Reykholt
Blackout: Hong Kong
Cosmic Encounter
Star Wars VHS Board Game
Deep Madness
Mountain of Madness
Then in Controversy Corner we talk about the recent development of monopoly featuring product placement. Frank then discusses a board gaming pet peeve.
We also speak with Lada of the Wayword Sisters about the Fundit campaign they currently have running for board game café for Dublin.

Podcast: Play in new window | Download (Duration: 1:02:14 — 142.5MB)
Subscribe: RSS
Music:
Kevin MacLeod (incompetech.com)
Licensed under Creative Commons: By Attribution 3.0 License
creativecommons.org/licenses/by/3.0/