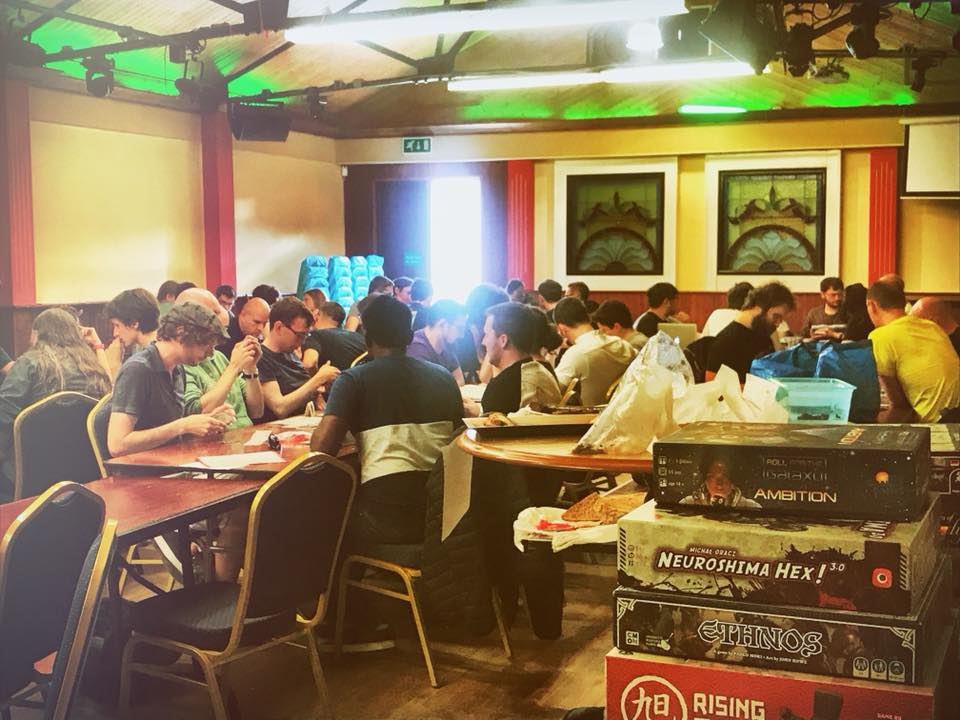 This edition of the Board Games Ireland podcast has been a little while in the making but hopefully it acts as a nice little snapshot of BGIcon 2018, our annual Board Game Convention which was held on the 4th of August in the Teacher's Club. It features a huge range of interviews that were collected on the day.

Podcast: Play in new window | Download (Duration: 1:00:54 — 139.4MB)
Subscribe: RSS
Some of these featured interviews are:
Robin Cafolla – Board Games Network
Robin David – Creator of Movable Type
Dániel Lelesz – Creator of Masters of Gettown
Thanks to Norma Burke for doing all the recording and interviewing.
And you can find out more about the Nearcast podcast platform here.
And if you're interested in the Near FM Documentary Seminar you can take a look here.
Music:
Kevin MacLeod (incompetech.com)
Licensed under Creative Commons: By Attribution 3.0 License
creativecommons.org/licenses/by/3.0/